Steel Casting
Check Out Our Featured Steel Casting Products
SEN EZ-Set Chop Gate
We produce one of the most reliable and time-tested solutions for properly setting the ceramic Sub-Entry Nozzle (SEN) to ensure proper alignment. It then chops the SEN, and seals off the flow of steel to prevent leakage.
Our products are trusted by notable manufacturer Vesuvius, and in fact are included in all of their new system installs. The SEN EZ Set Chopgate is a must-have for all steel manufacturers.
If you'd like to find out how our SEN EZ Set Chopgate can improve your steel casting, contact our team.
Check out the Chopgate in action:
Ladle Shroud Manipulator
The ALC ladle shroud manipulator comes in automatic and semi-automatic configurations, providing safe and reliable attachment of the ladle shroud on the nozzle of the ladle slide's gate.
This ensures easy attachment to custom-fit your factory's configuration, improves the speed for the attachment of the ladle shroud and increases operator safety.
This robust system allows long booms to maximize distance between operator and ladle nozzle, pneumatics or hydraulics used for up/down and rotate actions minimizing operator strain injuries.
It is adjustable upwards force up to 1200 lbf, and follows the ladle raise/lower and gate open/close motion while maintaining desired sealing force. Includes a mobile shroud storage rack from which shroud is picked up to further minimize strain injuries, and an emergency disconnect system allowing boom to "float" down preventing shroud breakage, injury or damage.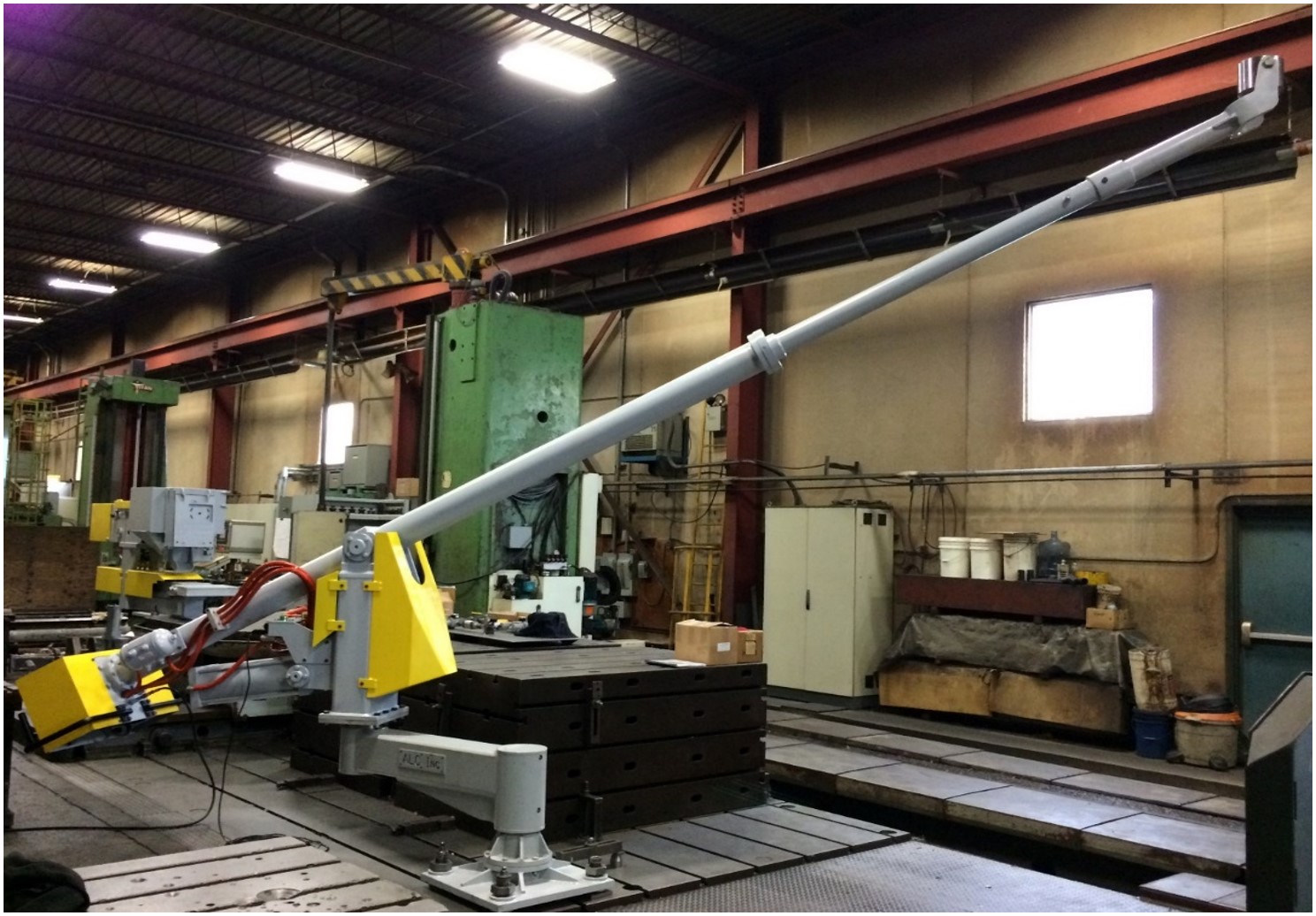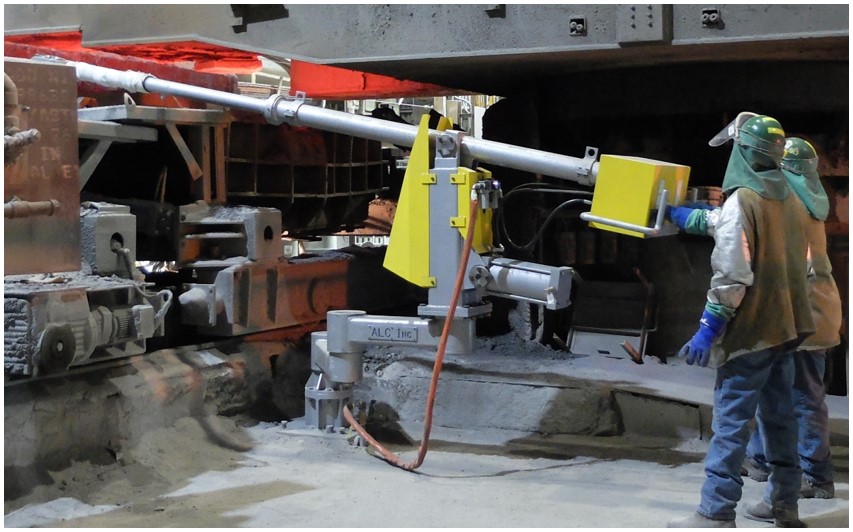 ALC works with you to design a tundish deskuller workstation that is custom-fit to your needs application.
The workstation allows for safe and efficient handling of the tundish, removal or replacement of the tundish slide gate and replacement of tundish nozzles, as well as safely completing refractory work.
The tundish deskuller system reduces safety concerns with regards to the manipulation of the tundish during flip-over as well as the removal of the skull without damaging the refractory.
An investment in ALC's tundish deskuller ensures a quality product and improves the lifespan of your equipment.
Want To See The Deskuller For Yourself?
Other Steel Casting Solutions Include:
Tundish deskulling system and work station

Tundish, tundish car & runway system

Tundish dump system (to pour liquid steel back into EAF)

Straightening assembly (for billets)
Ladle car (new or upgrades)

Weigh system for the ladle car, turret or caster run-out table (modular design)

Elevating work platform for ladle re-bricking

Ladle nozzle sanding system with near-IR camera (semi-auto)
Ladle shroud manipulator (auto or semi-auto operation)

Ladle nozzle lance manipulator in steel casting

Ladle stir auto connect system for turret, car or ladle stand
Custom Consulting Solutions
If you are interested in any of the solutions pictured above, we can customize them to almost any business case.
If you're interested in learning more about how we can assist you, we offer customized solutions to fit your needs. 
Don't hesitate to reach out.